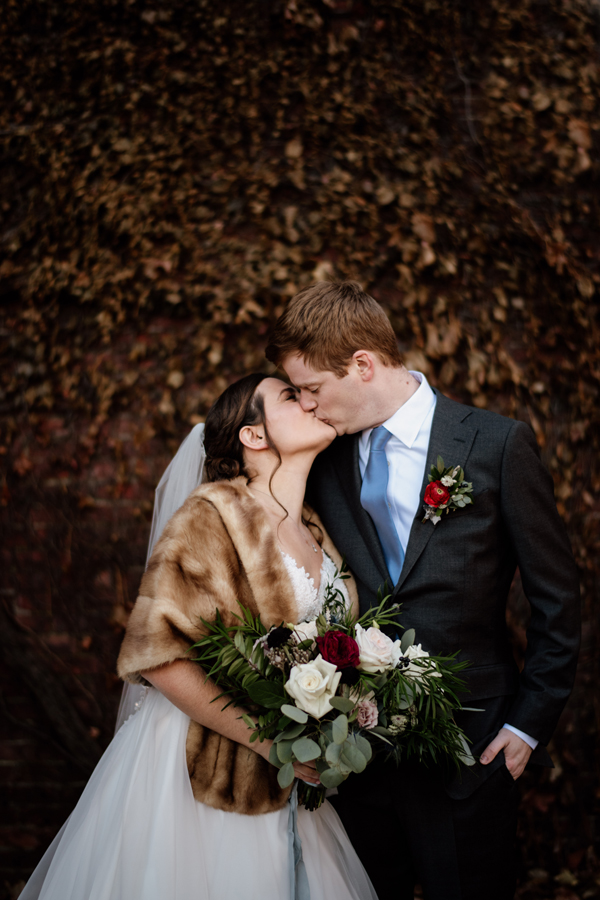 *Please note the image used in this blog post is by Cait Fletcher Photography, used with permission.*
Good morning everyone and happy Friday. I see a lot of questions regarding getting married in Salem over in my Facebook group and a popular theme for that question is a spooky venue or location for the ceremony. Today on the blog I decided to highlight three options for you.
The Satanic Temple and art gallery
Per the Temple's website: "Located in Salem, Massachusetts, The Satanic Temple's international headquarters was built in 1868 and had operated for some time as a funeral parlor. Today, it is home to the Salem Art Gallery whose exhibits are dedicated to witch-hunts, moral panics, and Satanism. It also boasts an impressive art collection with works by great masters. In addition to the artwork that adorns the ornately-styled rooms, the eight-and-a-half foot-tall bronze Baphomet statue stands proudly in the building and can be used as a backdrop for a wedding ceremony. Receptions can also take place outside the house or in the main gallery." To read more, click here.
The Hawthorne Hotel
The Hawthorne Hotel is a gorgeous hotel and venue, located in a perfect spot in Salem with all inclusive packages for one stop shopping. I decided to include it in this list because it is commonly referred to as haunted. While nothing has been 1000% confirmed, it still repeatedly comes up as haunted when you ask guests, employees, locals and more.
Per the hotel's website: "Located in downtown Salem, MA, the Hawthorne Hotel offers a charming and elegant wedding venue and reception site. With a history dating back to 1925, our passion for weddings remains as vivid today as it was then. Here at the Hawthorne Hotel, we welcome all couples to begin their journey together with us." To read more, click here.
Count Orlok's Nightmare Gallery
Count Orlok's Nightmare Gallery is a museum focused on horror in cinema. They also now offer a spot for you to have your ceremony! If you're into all things horror, zombies, demons and more, this could be a great option for you. Per their website: "Prepare for a delightfully creepy journey through the eerie exhibit halls as you discover characters from the darker side of cinema. Presented like a wax museum for fans of the genre we exhibit Vampires, Werewolves, Zombies, Demons, Madmen (and women), and all other creatures that go bump in the night represented here by over 60 life-sized hyper realistic reproductions made by Hollywood Special Effects Artists. Creative genius is celebrated here as we present you a with a museum sure to tap into your sense of wonder." To read more, click here.
This list is not all inclusive, there are tons of ways you can incorporate spooky vibes into your big day. However, I hope this helped give you some ideas! Good luck!

Are you a North Shore based or New England based wedding professional?
If you are a North Shore based or New England based wedding professional interested in sponsoring a blog post, click here. I'd be happy to chat about working together.
Recommended reading | You might also like…