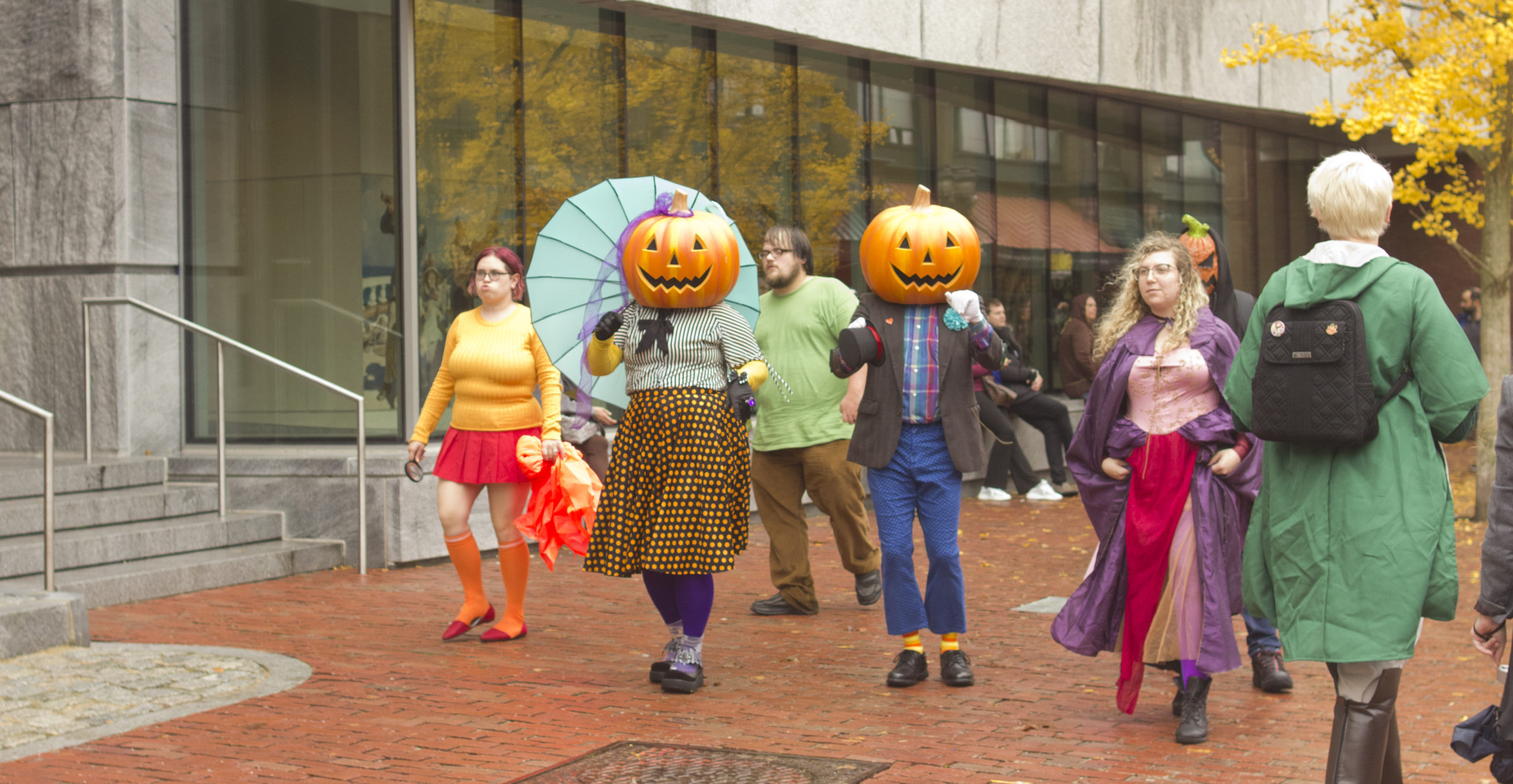 Hi everyone, welcome back to the blog! Today I wanted to chat about Halloween weddings and finding Halloween wedding inspiration. If you're planning to get married on Halloween or want spooky vibes, the following info is for you.
This list isn't all inclusive of course, it's just a starting point to get the ideas and creativity moving along. So here we go…
Online
This one is pretty obvious, but searching for images and color schemes online is a great way to get the creative juices flowing. I'd suggest starting with everyone's favorite visual search engine, Pinterest. Begin with basic search strings like "Halloween wedding" and "Halloween themed engagement shoot" to start with. Once you're done there I'd move over to Instagram and search the hashtag #halloweenwedding. Last, hop on over to Etsy and look for décor, clothing, graphics and more. Click here to search Halloween wedding content.
Craft stores in the fall
Who doesn't love Michael's or Joann Fabrics in the fall? It's loaded with décor and inspiration. Even if you don't wind up purchasing something, it's still a great spot to get some ideas cooking. Don't wait until the month of your wedding though, try to scout and grab stuff the season before if possible so you aren't scrambling.
Your favorite spooky books and movies
Do you know how fun a lime green, black and purple Beetlejuice themed wedding would be? Personally, that's one of my all time favorites and using that color scheme would be an absolute blast to work with. Take a look at your favorite books and movies for color schemes and more.
The colors of the season
Look all around you!! The fall is bursting with inspiration that can be pulled into your big day. Borrow natural elements like pinecones, leaves and cold weather trees. Pick a color scheme that is orange, green, brown and black. You could even sneak in small elements like spiders and cobwebs into the table centerpieces!
Around Salem itself
Salem is SO much more than just Halloween town. I have said that a million times and will continue to. However, saying they are completely separate would be ignoring a huge source of inspiration for your big day. Take a look at Salem's history, its ties to the holiday, the celebrations that center around Halloween and Haunted Happenings in general. I am sure this will spark some ideas for colors, themes, verbiage, names and more.
So there we have it! Five places to score some ideas and inspiration for your Halloween themed wedding. I hope this helps. Enjoy!! <3
Recommended reading | You might also like…

Are you a North Shore based or New England based wedding professional?
If you are a North Shore based or New England based wedding professional interested in sponsoring a blog post, click here. I'd be happy to chat about working together.

Pin for later