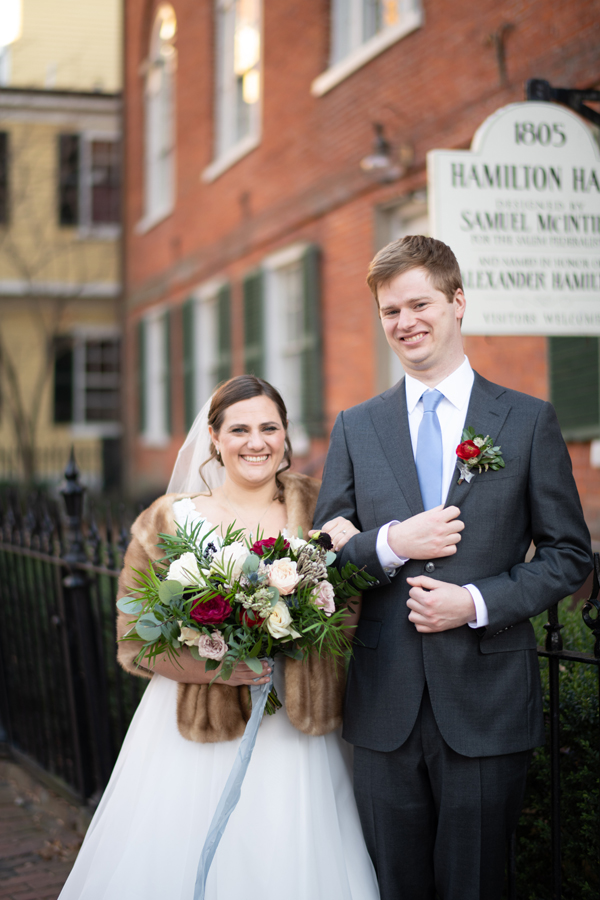 Hi everyone, welcome to SalemMAWedding.com! I am very excited to launch this new website as part of Things to do in Salem. Some of you may know this about me already but for those who don't…I photographed weddings full time for many years in my 20's. Combining my background in the wedding industry and love of Salem into this website has been a ton of fun. Stay tuned, I will be lining up more featured vendors soon. Please note this blog post is sponsored. To read more about that, click here.
Today on the blog we have our very first feature which is Cait Fletcher Photography. I found her images on Instagram by chance (nice work, hashtags!) and immediately liked her vibe. Her images are beautiful, capture amazing emotion and are so rich in tone and color. I sent her a message complimenting her work and we got to chatting about this website. I am happy to welcome her to my blog and introduce her as our first vendor. Keep reading to learn a bit about Cait and see a handful of images from a wedding she shot at Hamilton Hall. <3
To begin with, please introduce yourself and tell us a little about what you do! What got you started with photography and what are you passionate about when creating your art?
"Hi there! I'm Cait and I'm a wedding and portrait photographer servicing all of New England. I've always been an artist, but I've always been painstakingly slow with producing physical art, such as paintings and drawings. To remedy this, I decided to pick up a camera and teach myself how to take photographs. I had a lot to learn, so I just made the commitment to be a sponge and learn as much as I could. I have always loved love, so I decided to give weddings a shot. I worked with a couple mentors at first, and then gradually started up my own business. I'm so passionate to be a part of someone's special day and to make memories for them on one of the best days of their lives. I'm surrounded by love all day at a wedding. I laugh, I cry, I dance. It's seriously the best job!"
What got you into shooting weddings specifically? What is your favorite part of working in the wedding industry?
"I ventured into weddings because I just adore bringing out the emotions of love between two partners. It just makes my heart so happy. My favorite part of working in the wedding industry is the cake….just kidding. It's seeing the emotions of the families, the hugs, the tears, the joy. You just can't beat it."
Tell us a little bit about your photographic style. Are you into staging and posing images with lighting or is a candid approach more your style? Are your images more moody or emotional? Do they lean towards fine art?
"My style is authentic and emotional. People refer to my work as "dark and moody", but I see it as "real and raw". I tend to use a lot of contrast in my images to bring out details, so I can see why they may come across as "dark". I definitely am a non-poser. If I can see myself in an image of two partners, I don't appreciate that image. I want my couples to interact with each other genuinely without any posing on my end. I will certainly help couples bring out their emotions with some prompts and lots of movement, but I would never pose someone's hands or arms, etc. I want my couples to look back on their images in 50 years and say, "we still hold each other like that" vs. "remember the time, our photographer made us pose like that?""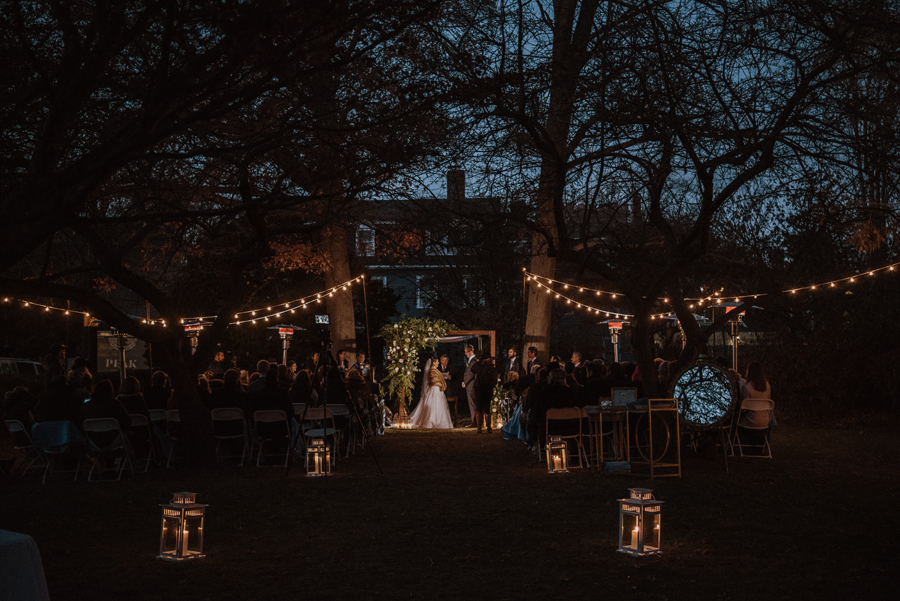 How far in advance would someone need to book with you to secure a date in Salem, MA? Is there a travel fee to bring you into Salem? Do you have an assistant that would need to be accommodated for as well or is it just you shooting?
"The sooner the better! I book out a year to two years in advance. Travel fees are based on mileage, and I'll usually book out a hotel for myself so I'm well rested for a client's wedding the next day (and I don't even have to worry about traffic!). I sometimes work with a second photographer, and they usually stay over with me overnight, but they would appreciate a vendor meal at the wedding!"
Have you shot any weddings in Salem, MA before? If so, where were they and what was your experience?
"I just shot my first wedding in Salem last winter and it was FANTASTIC! Hence, why I'm here on this page looking to shoot in Salem again! I am a huge fan of Halloween and all things spooky, so Salem sings to my soul."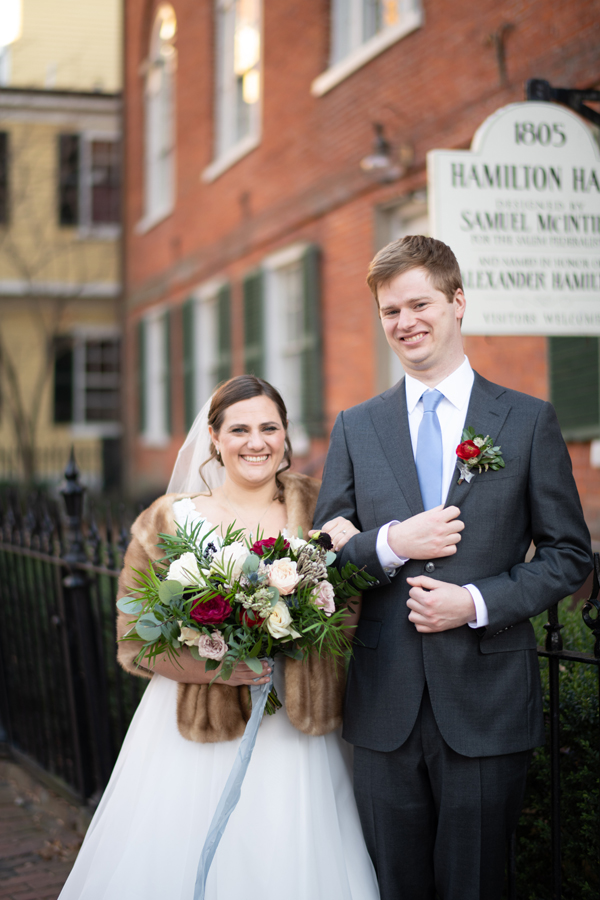 Are you able to provide a gallery of images from a Salem wedding upon request?
"Absolutely! I'll share a whole album with you! I love to give clients a whole album, just so they can see every aspect of a wedding, and not just generic Instagram photos."
What is your favorite part of working in Salem?
"The atmosphere is electric! I've also found that everyone in Salem is super friendly!"
Do you have a back up plan in place you're unable to make it the day of? Do you have a back up plan in place in case you have issues with your gear? Do you carry liability insurance?
"I have a backup plan for everything I do photography-wise. I have it all listed in my contract. And yes, I have backups for the backups for my photography gear. I absolutely have insurance for myself, the venue, and all my equipment."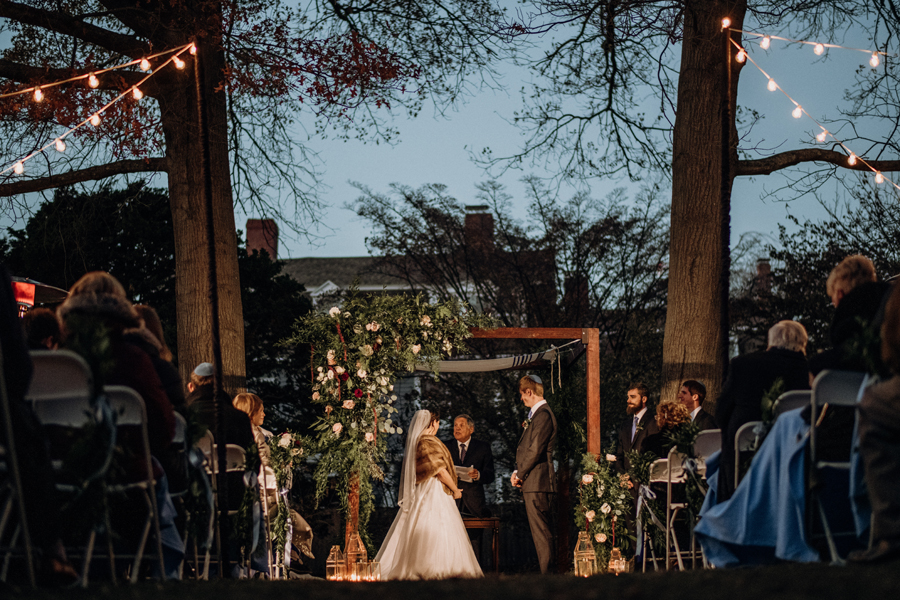 How do you like to approach or schedule a wedding day?
"I base our day off of the venue's timeline, but also with my clients feedback. I will create a timeline with my clients ahead of time and stick to it on a wedding day. I also have a shot list that I provide for my clients to make sure they're getting all the photos they request."
Are there any other details or info about yourself that you'd like to share? Fun facts, random bits and anything extra.
"Fun fact: I'm also a full-time fifth grade teacher. Sometimes the "teacher voice" will make an appearance during bridal party portraits to rally the troops if needed 🙂 I love animals. At home, I have two ferrets, frogs, a Chinese water dragon, a tarantula, fish, and some lizards! It's quite entertaining! Halloween is my favorite day of the year, even more so than Christmas! I watch scary movies all year long and will definitely be that mom one day that makes a haunted house for the neighborhood trick or treaters!"
Thank you so much to Cait for sharing her information and absolutely gorgeous images here on the blog. Cait can be found online in the following places:

Are you a North Shore based or New England based wedding professional?
If you are a North Shore based or New England based wedding professional interested in sponsoring a blog post, click here. I'd be happy to chat about working together.