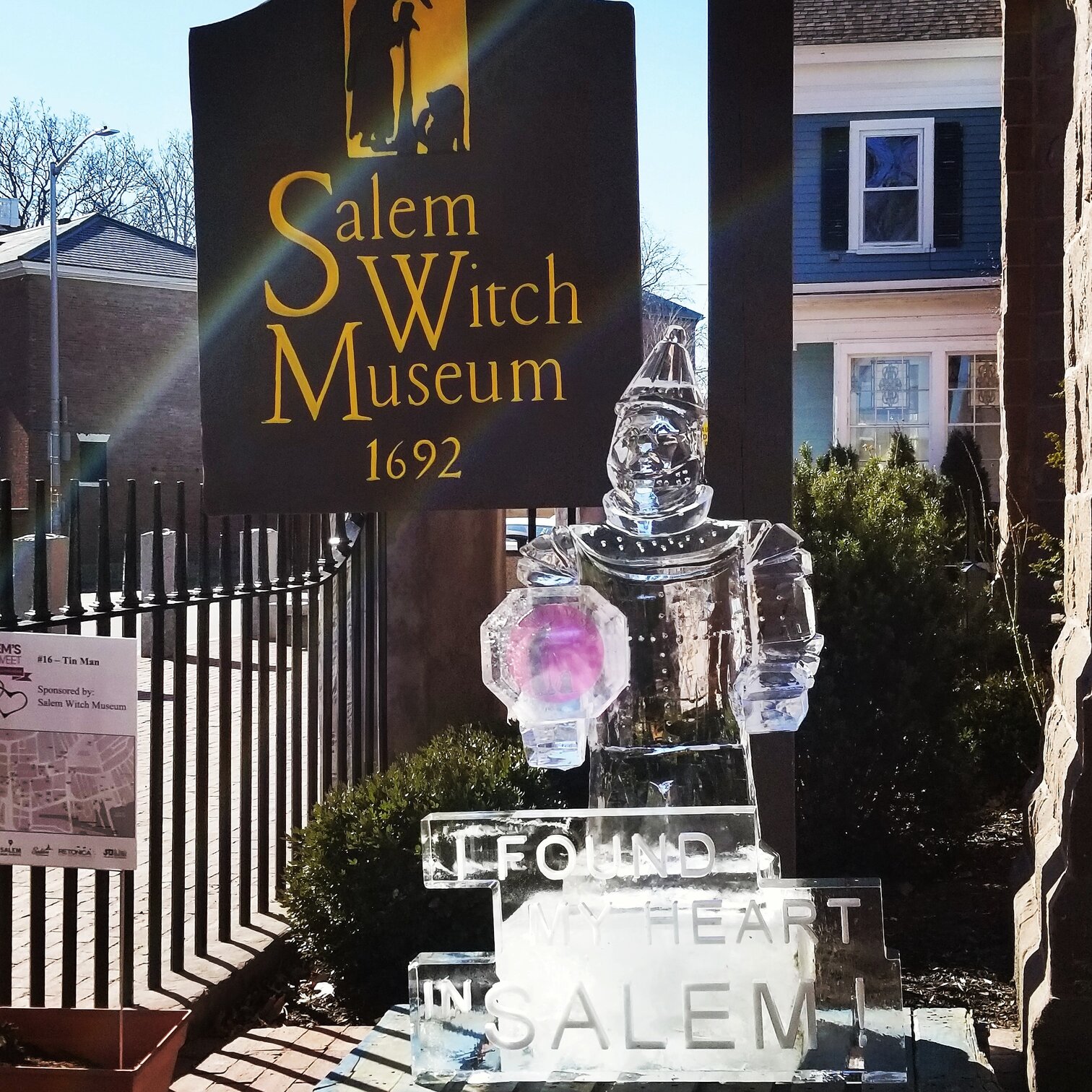 Romantic getaways are one of my favorite things ever! I love long weekend adventures to somewhere new. If you're looking for some romantic inspiration when it comes to visiting Salem, MA with your love, today's blog post is for you.
Please note there are tons of romantic things to do in Salem. These are just my top picks, sorted by season.
Winter
The Christmas in Salem house tour is pure New England holiday charm. Bundle up with your partner and check out some of Salem's historic homes all decked out for the holidays.
One of my absolute favorite festivals (which I have mentioned many times) is the Salem's So Sweet festival. It features ice sculptures, shopping incentives, a chocolate and wine tasting and more! It's such a fun way to enjoy Salem during the colder months. The picture used in this blog post is one of the sculptures from last year.
Spring
We all know I love the Schooner Fame. Booking a sail with your honey is a great way to enjoy Salem from the water.
The Roof, located atop the Hotel Salem, offers lovely rooftop views of the city. Cozy up, grab a drink and enjoy!
Related: The Schooner Fame
Summer
The city of Salem sets off fireworks over the wharf every Fourth of July and they do a fantastic job, in my opinion. Grab some lawn chairs, snacks and watch the show with your partner!
Book tickets for a tour of the House of the Seven Gables! Learn some of Salem's history, wander the gorgeous gardens and take in views of the water. The Gables also has a really nice gift shop if you want a souvenir.
Related: Three places to get engaged in Salem, MA
Fall
A couple's tarot reading is an awesome way to gain some insight, enjoy fall vibes and do something unique with your partner all at once. Find a reader or shop that offers couples readings and see what the future holds.
Along the same lines as above, book tickets to one of Salem's costume events! Work together to create a couple's costume and enjoy the season together. If you are looking for a fun one, I'd suggest the Hawthorne Hotel's annual Halloween party. It's also a great place to stay while in Salem! Click here to check availability. (Affiliate link)
Related: Tarot card readings to do before your wedding
I hope this helped give you some ideas! Feel free to comment below with your own favorites. Have fun!

Are you a North Shore based or New England based wedding professional?
If you are a North Shore based or New England based wedding professional interested in sponsoring a blog post, click here. I'd be happy to chat about working together.

Pin for later