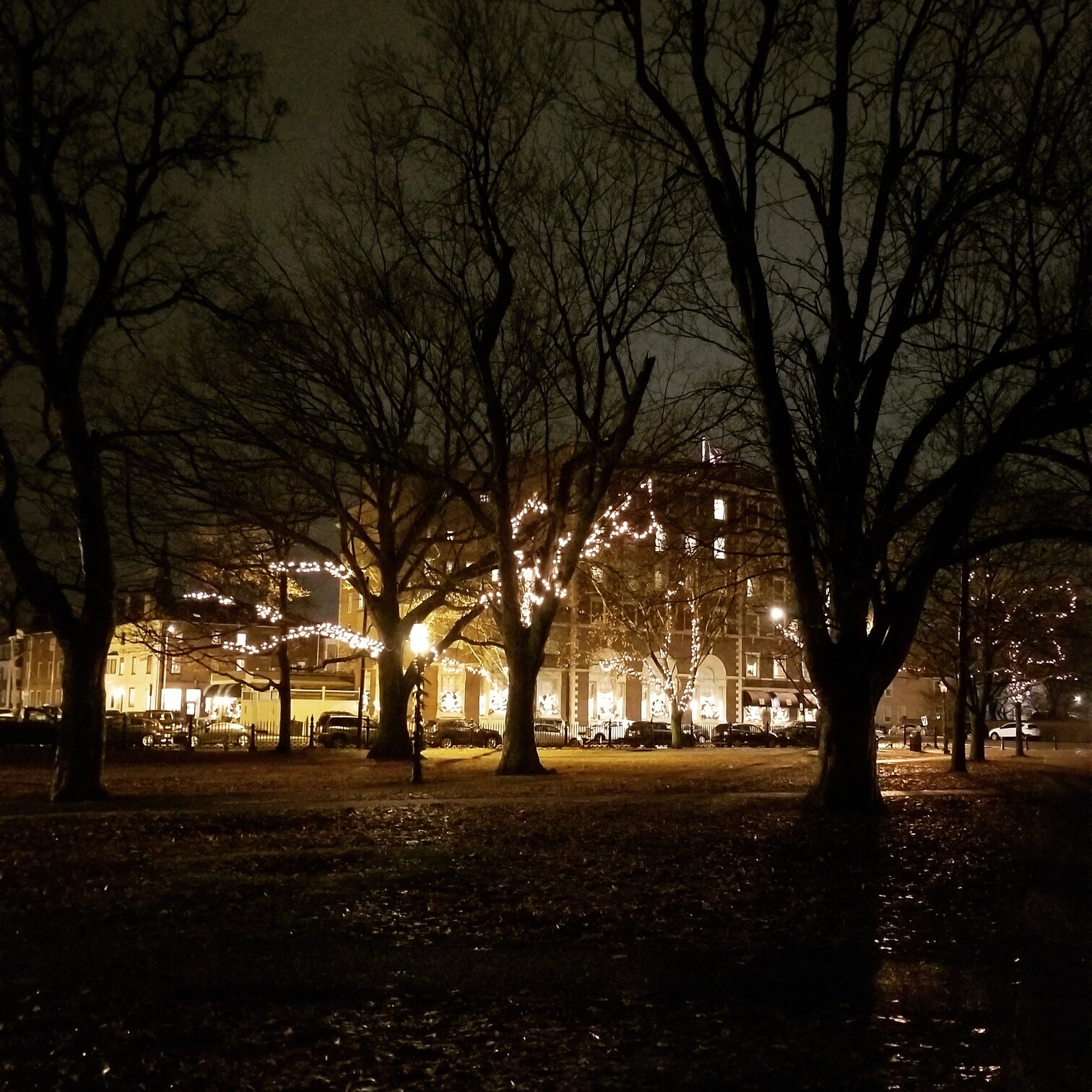 Please note this blog post may include affiliate links. To read more about that, click here. 
Salem is a great choice for getting married, engagement shoots and more, so today on the blog I figured we could cover ten reasons to honeymoon in the witch city! These are just a handful of ideas, feel free to comment below with your thoughts and favorites.
Adorable accommodations
First off, Salem is home to so many adorable B&Bs, inns, hotels and more. If you're looking for a charming, quaint place to stay in a gorgeous and historic spot in New England, Salem is it.
Related: The best hotels to book in Salem, MA — My top three picks
Historic and Scenic
Salem is such a pretty town. It is home to multiple historic sites, quintessential historic New England roads, homes and more that date back centuries. Wandering with your new spouse and checking it all out would be a lovely way to relax and enjoy your time together.
Salem is very walkable
One of the things I really love about Salem is how walkable everything is. You don't need a car to get around the main downtown area – there are shops, restaurants and businesses all within a very reasonable radius. This means that if you're traveling in from a distance and don't want to rent a vehicle, you can probably get by without one once you've made it into Salem.
There are many areas to do a newlywed shoot
Along the lines of item number two in my list, there are tons of locations for a newlywed shoot. If you wanted to hire a photographer in the area, there is a plethora of places you could go to capture some lovely images.
Related: Ten places to take wedding pictures in Salem, MA
Location on the North Shore
If you did want to rent a car and spend a day exploring neighboring towns, you have tons of equally adorable places to check out. Boston is a given, of course and another favorite of mine is Rockport. In Rockport, you'll find Bearskin Neck which is a really cute artsy village on Cape Ann. I high suggest taking a stroll and spending some time peeking in the shops.
Related: Explore the North Shore: Rockport, MA
There is always something to do
I have said this time and time again…Salem always has something going on. There are festivals, smaller events, local businesses holding events, etc. You can most likely find things going on in the city at any point in the year.
LGBTQIA friendly
Salem is an open minded place and is largely very welcoming to members of the LGBTQIA community. In previous years, the city has even achieved perfect scores with the Human Rights Campaign!
There a tons of local places to grab a drink and celebrate
Salem is home to Notch Brewery, Deacon Giles Distillery, Far From the Tree Hard Cider, East Regiment Beer Co. and the (seasonal) Salem Spirits Trolley. Plenty of places to grab a drink and celebrate your newlywed status!
Nearby access to the water
If you want to take in the view from the shore, Salem is right on the water. A walk by the Derby Wharf or along the Pickering Wharf offers nice views as well as Salem Willows Park. If you want to go out on a boat, check out the Schooner Fame. A sunset sail is a very romantic way to enjoy the water as newlyweds.
Related: The Schooner Fame
Many options for unique date activities
If you're looking for some date night activities with your new spouse that are outside the norm, Salem has you covered. Why not take a walking tour? You could also plan some spooky activities if you're into that!
I hope this blog post helped give you some ideas for your honeymoon. Feel free to comment below with your own favorites! I'd love to read them.

Are you a North Shore based or New England based wedding professional?
If you are a North Shore based or New England based wedding professional interested in sponsoring a blog post, click here. I'd be happy to chat about working together.