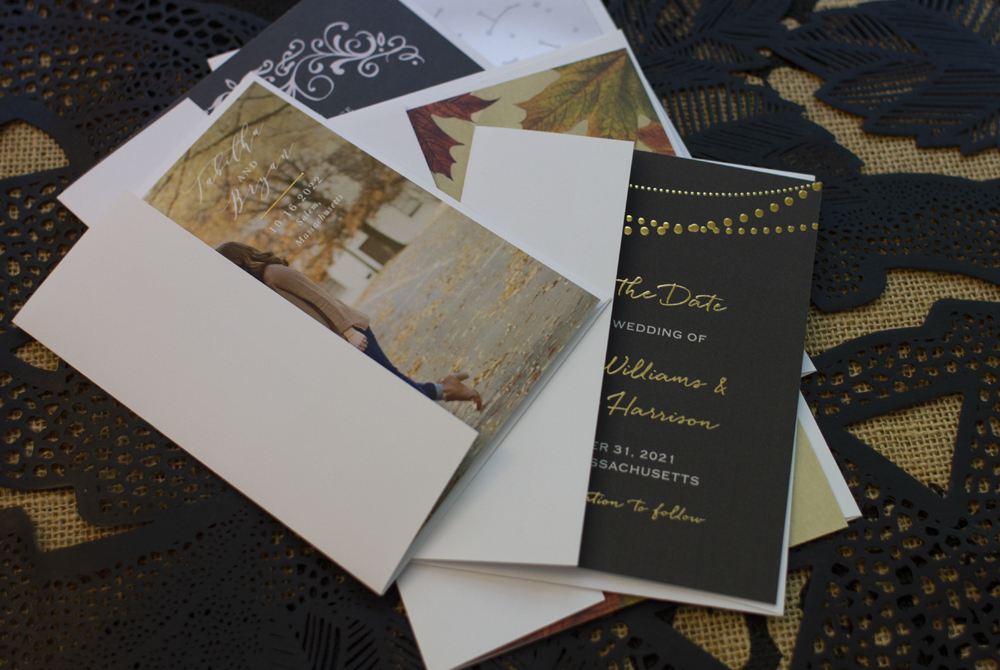 Please note this blog post is sponsored by BasicInvite.com. To read more about that, click here. Please also note all images used are copyright Miss Alyse Nicole Media, LLC and may not be used without permission. If you are a wedding professional and would like to read about working with me, click here.
Designing your Salem, MA wedding invitation card template and save the date design just got easier, you guys. Basic Invite is one of the few websites that allows customers almost unlimited color options with instant previews online. You can change the color of each element on a card, with over 180 different color options. The card can be exactly how you want it, down to the littlest detail. This is so useful and their wedding invitation card template makes it so easy to "plug and play". Maybe you're looking to match the colors and theme to the engagement shoot photos you had in Salem. There are options for that. Are you looking to keep with a spooky vibe and play on Halloween themes? There are templates for that. You have options for every taste and style.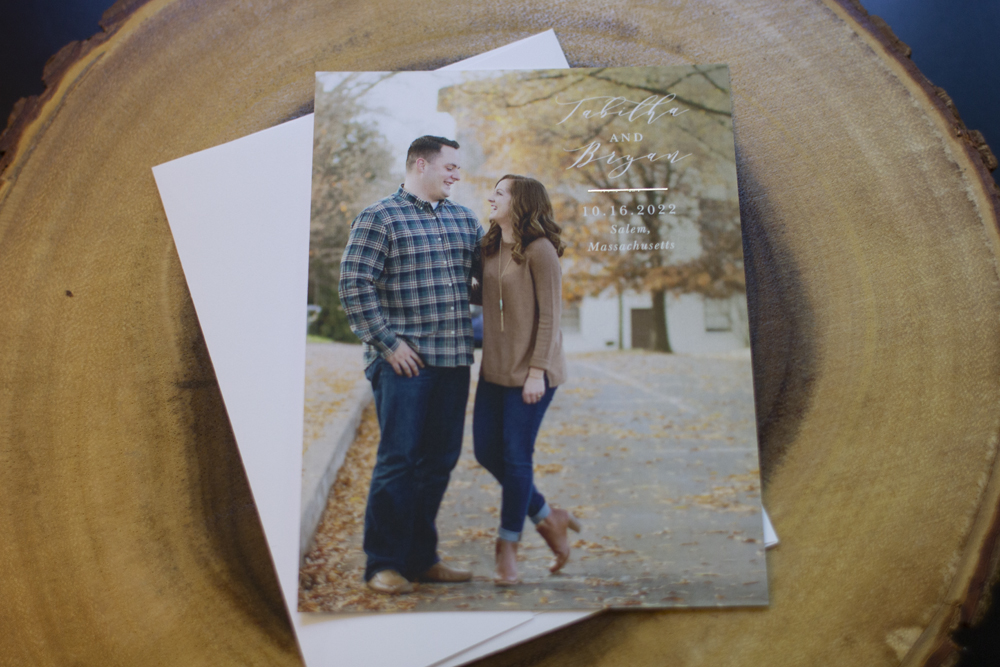 I got the chance to play around with their templates, colors and styles myself and I was actually able to sort by "fall", "Pagan", "gothic" and more to find the vibe I was looking for. When I saw this one with the graphic of the string lights I immediately added it to my cart.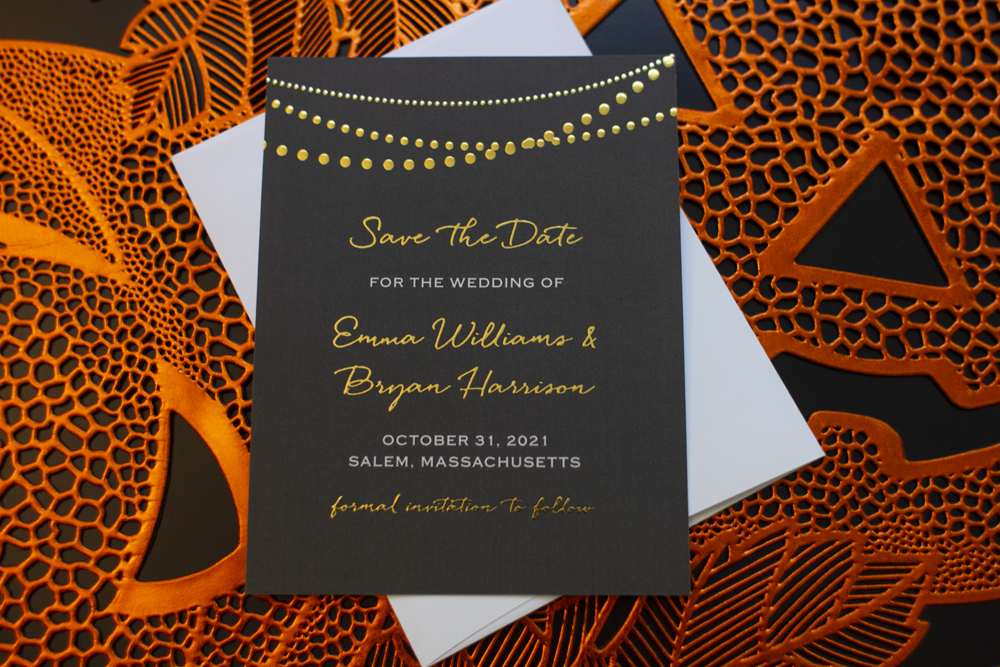 Does it look a little familiar to you? It should! It instantly reminded me of the string lights in the Common that Adam Sandler and crew left when they were filming Hubie Halloween here. So many of you guys got engaged under those lights, I loved seeing all of the images I was tagged in on social media. (See below)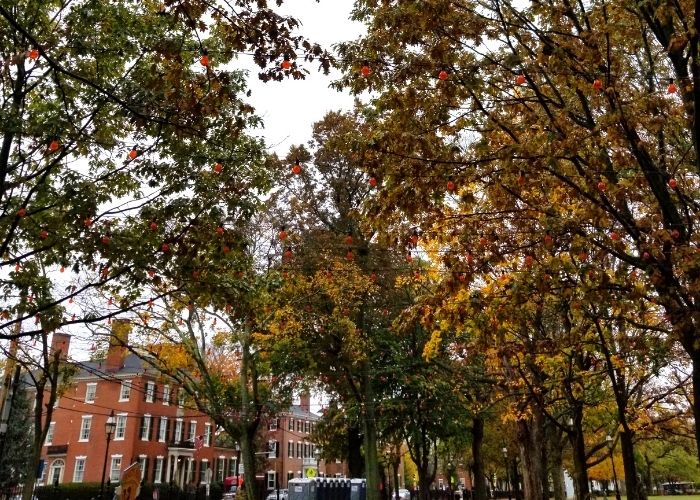 I also loved that Basic Invite allows customers the ability to order a printed sample of their invitation so you can see the card's paper quality and how it will print before you have to place the final order. I ordered five different options based on various themes to see which ones I liked the most. I love that they are all parts of sets as well. Basic Invite has all the wedding stationery you need like save the dates, wedding invitations, enclosure cards, wedding menus, wedding programs, and even matching thank you cards which makes the whole process super easy. You could have all of your paper goods sorted and ordered in one day. Just bring your laptop to someplace like Jaho, grab a harvest moon latte and get it done!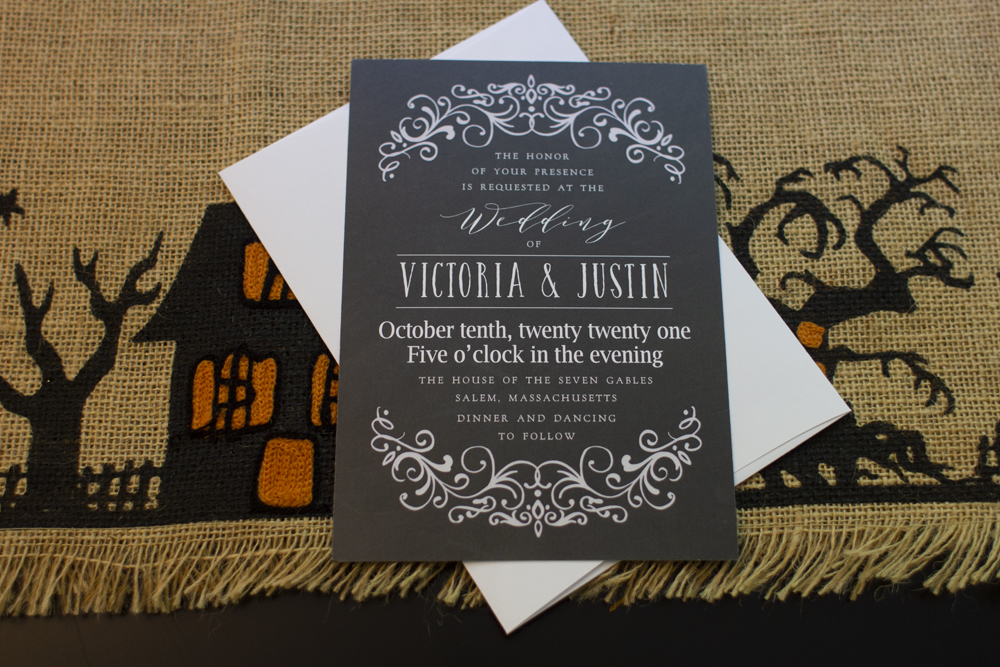 I know we have touched on wedding websites here on the blog before but it's also worth mentioning that Basic Invite has that covered, too. If you're planning a destination wedding here or have a lot of guests coming in from out of town, a website is a must have. Navigating getting to Salem and around Salem if you aren't from the north shore can be tricky, especially in the fall. Basic Invite's wedding websites are completely customizable, they're mobile friendly and super easy to use. You can instantly upload all of your wedding details, along with images, and a convenient map with directions for your guests. Choose from 180 custom colors, and a design suite to match your wedding invitations!
I hope this helped!! Congrats on your big day and be sure to tag me in images of your invites and save the dates. I'd love to see what you create.

Are you a north shore based or New England based wedding professional?
If you are a North Shore based or New England based wedding professional interested in sponsoring a blog post, click here. I'd be happy to chat about working together.