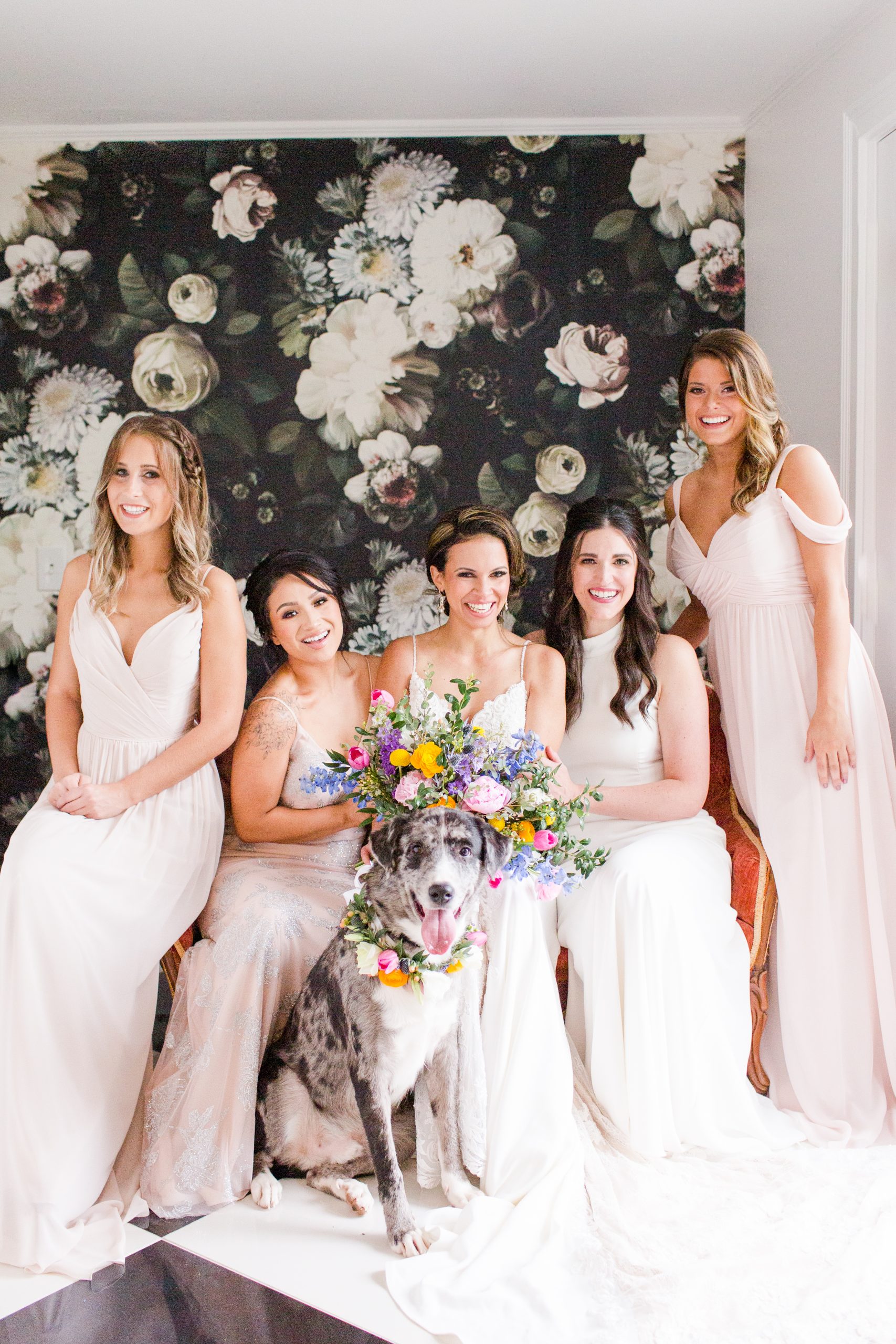 Image above is by Bret Brandi Photography, used with permission.
Hi everyone! Welcome back to SalemMAWedding.com. Today I wanted to chat all about how to pick your wedding colors! Color can affect your mood, the over all vibe of a space, how you perceive things and more. Picking a color scheme or theme for your wedding can feel stressful but it really doesn't have to be. The following information is a few tips and tricks to help you in the right direction.
Take a look at your settings
This applies to both the city or town you're getting married in as well as the venue. Take inspiration from the landmarks or attractions nearby, natural elements, the color schemes already present inside the venue space and more. It's way easier to work with already present themes then try to work against them.
Think seasonally
An easy way to get started with choosing colors is to think seasonally. When thinking about the winter, for example, you might envision white, red, silver and gold. Spring colors might be pastels, soft greens, baby pinks and peach. Beginning with the season is a quick way to get the wheels moving and you can fine tune from there.
Please also keep in mind that "seasonal" means flowers and floral items, too! Be sure to consider what flowers you will be able to get at certain times of the year. This may shift the way you decorate and send you in another direction if specific flowers or arrangements won't be available to you.
Look around your own home
If you are really stuck with where to begin, take a walk around your house. Take note of the colors you tend to decorate with and naturally gravitate towards. You may realize most of your clothes are a certain range of colors or most or your decor is within a theme.
If you need help with complimentary colors…
If you aren't sure which colors go together, take a look at the color wheel. Colors that are opposite one another on the wheel are complimentary meaning they traditionally will go together.
Use Pinterest to visualize
Pinterest is a visual search engine, at it's core. Lean into this! Create boards for color themes you're considering and pin images to those boards to get a visual of how it might translate. You can also take a look at what others have done with similar color schemes.
Related: How to use Pinterest to help you plan your wedding
If you really aren't sure
If you are having a very hard time, pick one color and then stick to gradients of that shade. For example, decide on blue and then use all varying shades of blue in a gradient. This will make the decision a lot easier if you're frozen in indecision.
I hope this helped give you some tips and tricks to get the wheels moving!! Best of luck on the big day and be sure to tag me on social media with #witchcitywedding for a chance to be featured. Thanks for reading.

Are you a North Shore based or New England based wedding professional?
If you are a North Shore based or New England based wedding professional interested in sponsoring a blog post, click here. I'd be happy to chat about working together.

Pin for later