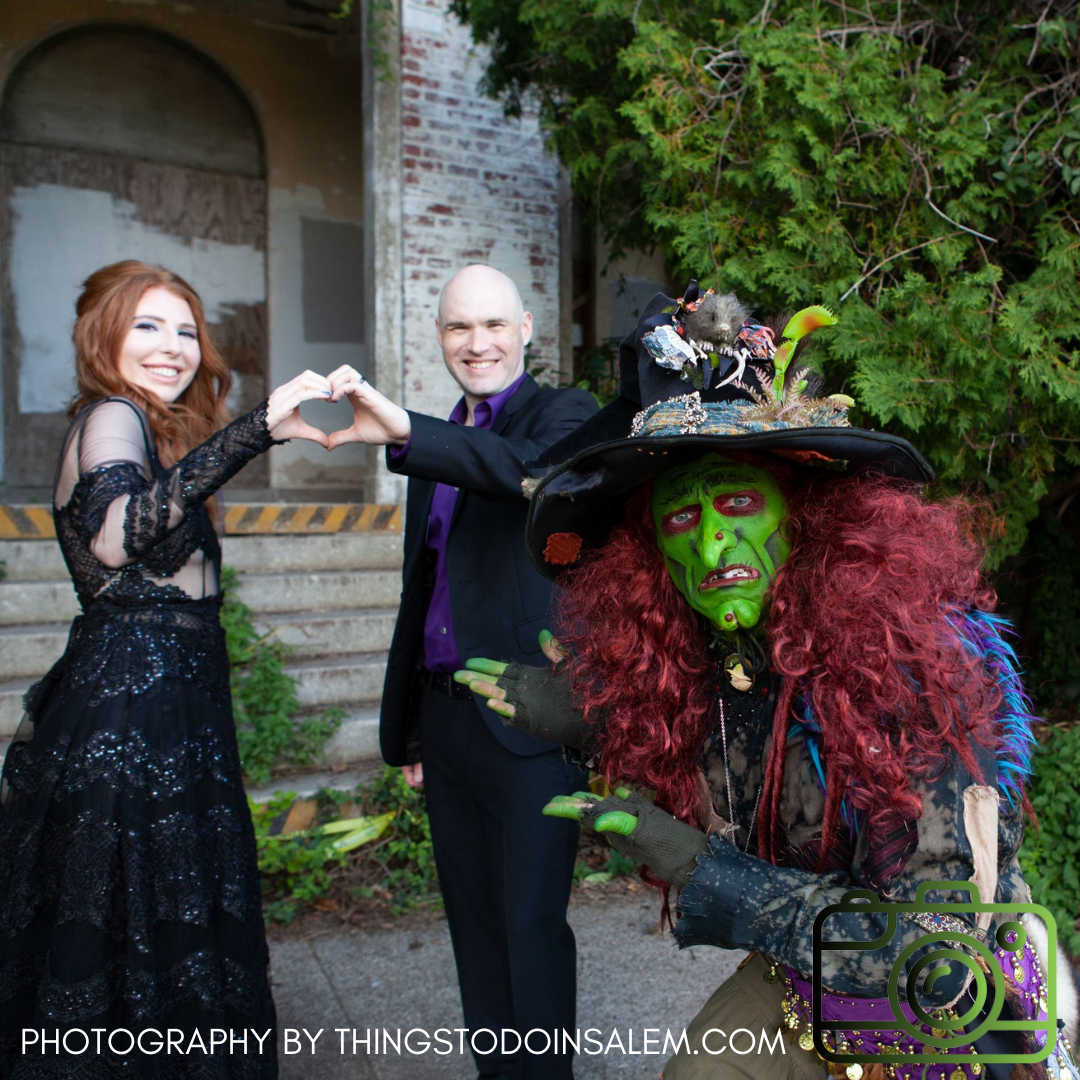 Please note all images used in this blog post are Copyright Miss Alyse Nicole Media, LLC / Photography by ThingstodoinSalem.com and may not be used without permission. Thank you!
Guys…I finally had the pleasure of photographing a wedding that was officiated by Borah of Salem's Black Hat Society. It was absolutely a blast and I wanted to share a little bit about the experience here on the blog.
The couple I worked with got married on Sept. 3, 2022 here in Salem, MA on Winter Island. We did photos before hand, just the three of us at Pioneer Village.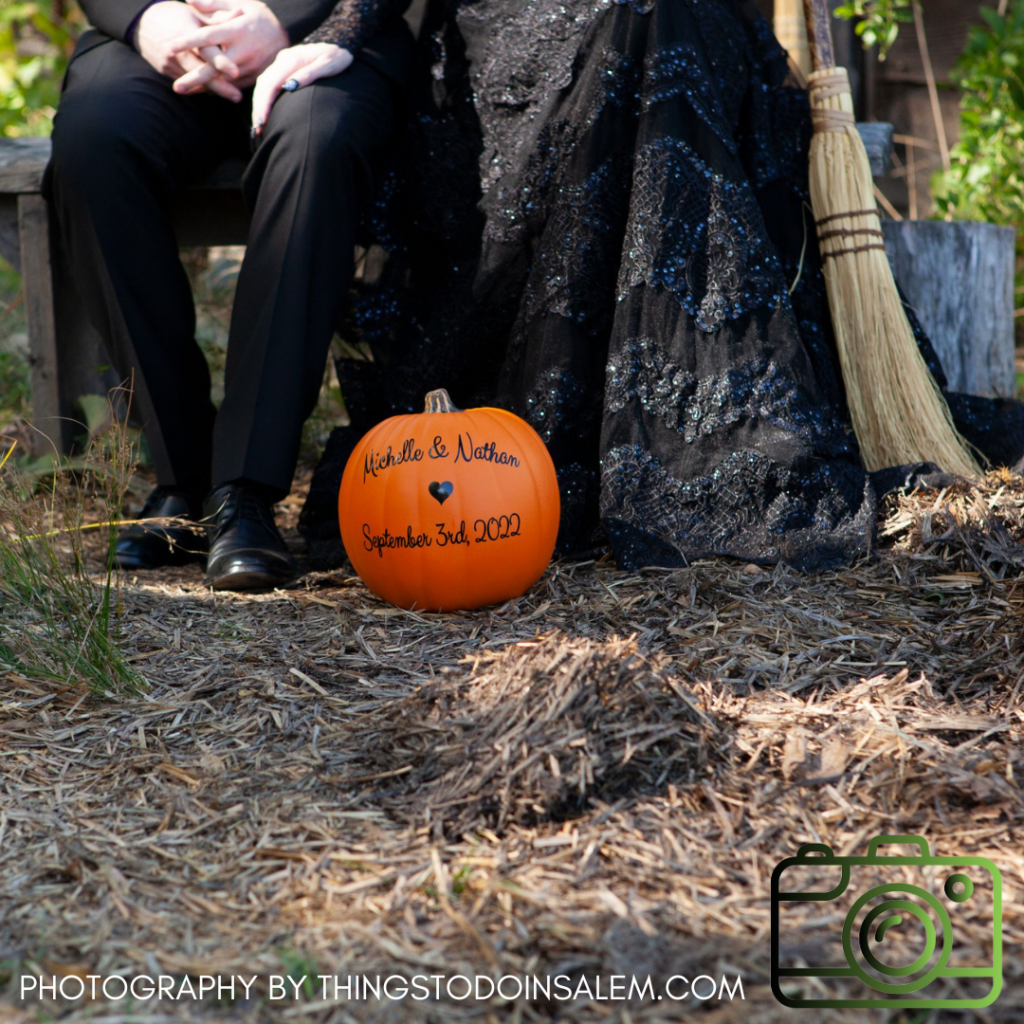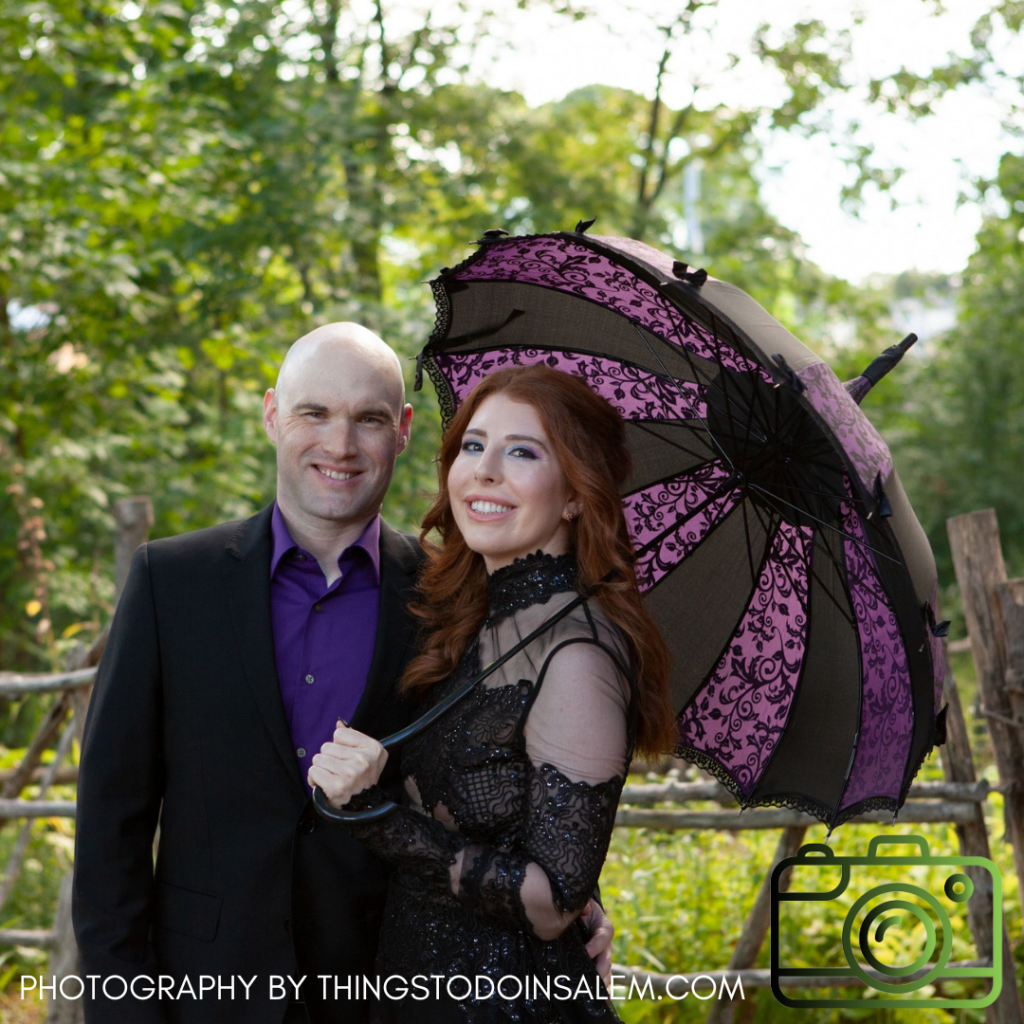 They selected the old armory on Winter Island as their ceremony spot and we all gathered there around 4pm once we were done with photos.
Borah did such an awesome job with the ceremony. We were all cracking up at Borah's comments and actions, the energy was so fun, light and enjoyable. This was a far cry from the "traditional" ceremony you might expect and Borah's vibe made the entire experience so fun and unique.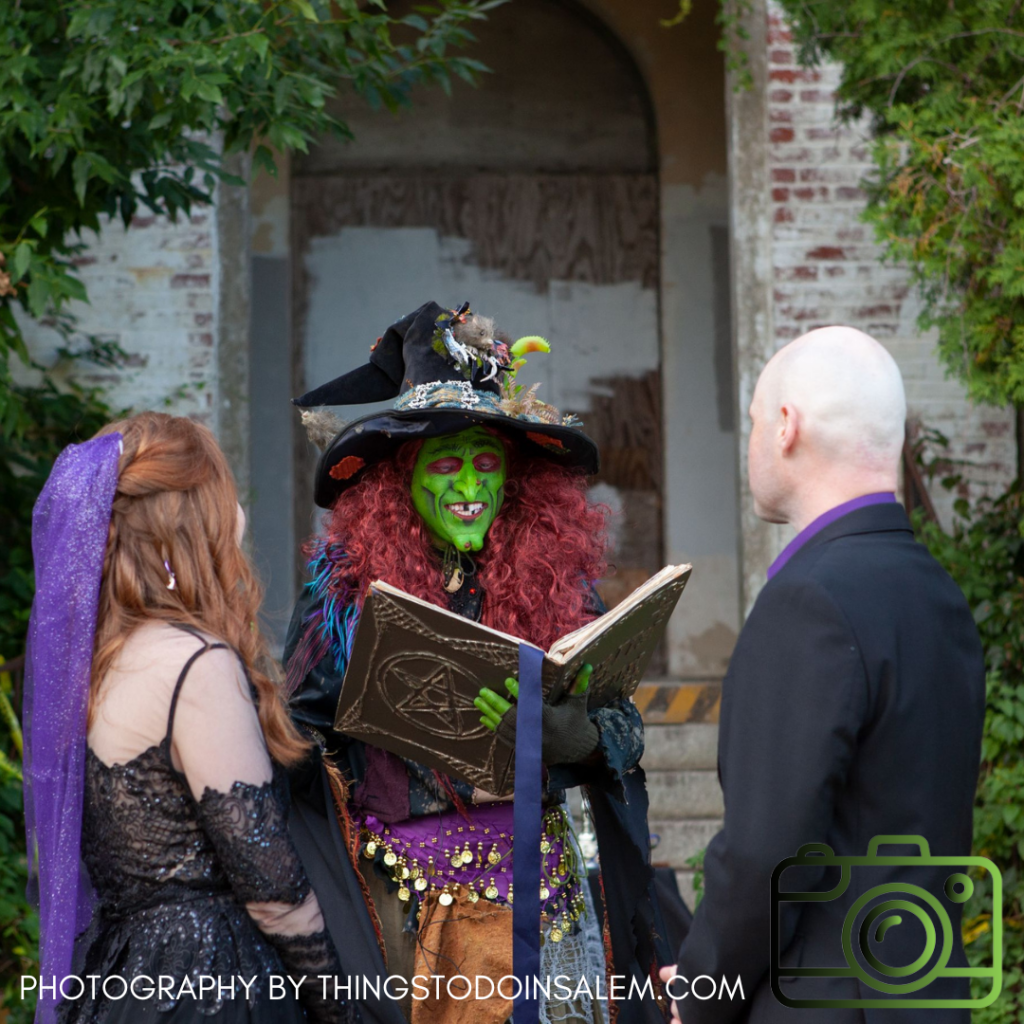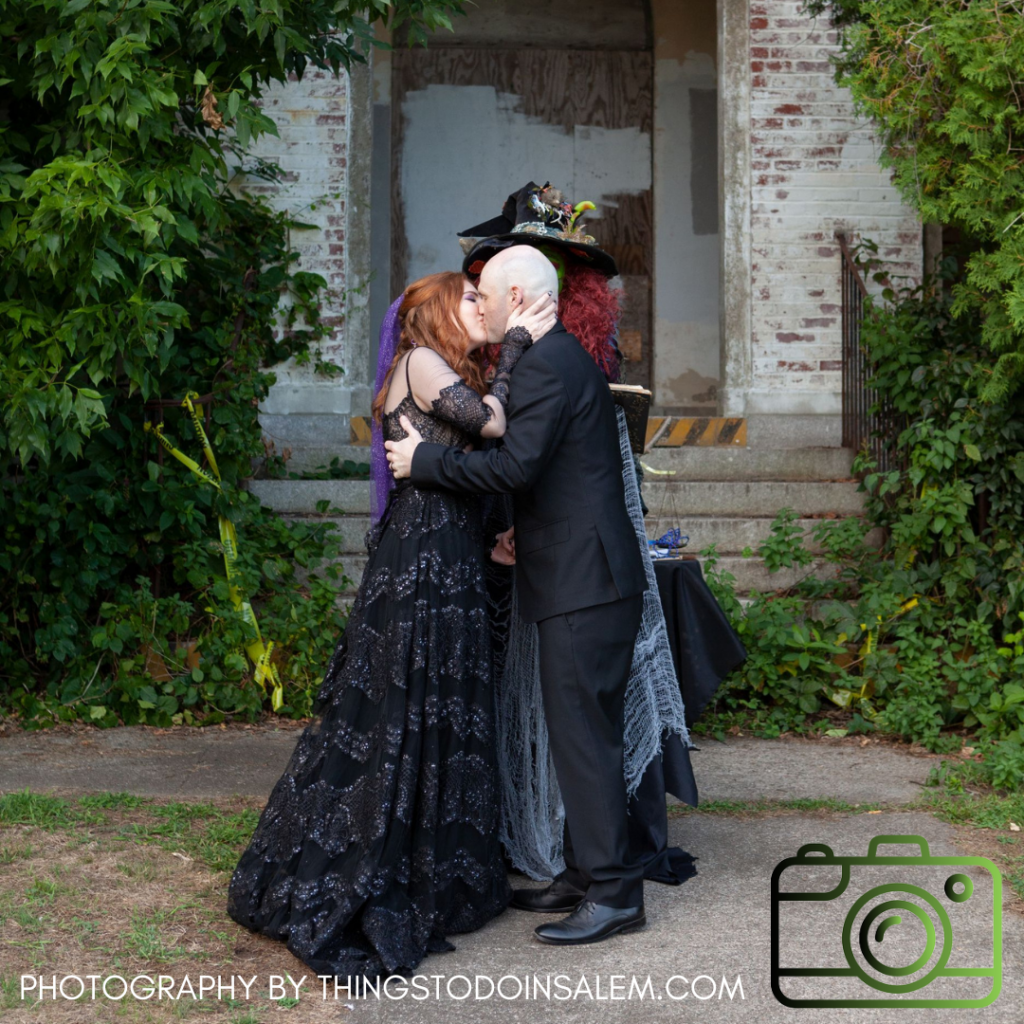 Borah is available for all sorts of work in addition to weddings. Borah can do ceremonies, vow renewals, ribbon cuttings, grand opening celebrations, charity events, party hosting, baby gender reveals, promotional videos and more.
If you are looking to see more galleries of my work, feel free to head to photographybythingstodoinsalem.com and please send any inquiries to info@thingstodoinsalem.com. Thank you!